Biography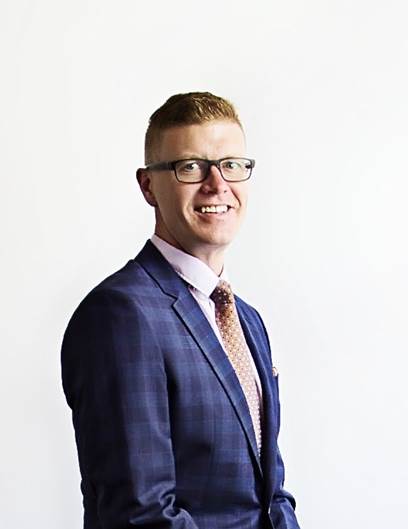 I work with Buyers, Sellers, & Builders of Edmonton Real Estate on behalf of RE/MAX River City. We strive to, & continually achieve top sales results & goals for our customers by focusing on being number one in delivering a positive customer experience & overall customer satisfaction.

I bring to the team a great work ethic, with a drive to deliver the very best customer service & results; a strong sales & marketing background summarized by success; & a dedication to providing the customer with the very best real estate experience while working with us.

I am fascinated to learn & embrace new technology, social media & marketing opportunities to ultimately benefit our number one priority - our clients. The Real Estate industry affords me this luxury as it is ever-changing & embracing technology, social media, & other forums. I work well with people who also share & embrace these tenets & look forward to doing so in the future.

Call / text me at 780 716 6321 & / or jeffreyscott@remax.net & / or www.jeffreyscottrealestate.com anytime.
Specialties: Purchasing Real Estate, Selling Real Estate, Real Estate Negotiations, Luxury Real Estate, Infill Re-Development, Multi-Family Real Estate, & Commercial Real Estate
Memberships:
RECA
RAE ( REALTORS® Association of Edmonton )
CLHMS Designation ( Certified Luxury Home Marketing Specialist )
Accredited Buyer's Representation Designation ( ABR )
Awards & Achievements:
- 2021 October #5 Agent - RE/MAX River City
- 2021 May #2 Agent - RE/MAX River City
- 2020 December Silver Preferred Agent with Concierge Auctions
- 2020 March #4 Agent - RE/MAX River City
- 2020 January #5 Agent - RE/MAX River City
- 2019 Top 10% MLS® Sales, RAE
- 2019 Highest Condominium Purchase Price, Edmonton, AB
- 2019 October – 60th in Western Canada out of 6,385 Agents
- 2019 September – Number One Agent – RE/MAX River City
- 2019 RE/MAX Platinum Club
- 2018 RE/MAX Platinum Club
- 2017 RE/MAX Platinum Club
- 2017 January – Number One Agent – RE/MAX River City
- 2016 Accredited Buyer's Representative ( ABR® ) Designation
- 2016 RAE ( REALTORS® Association of Edmonton ) – Commercial Division Member
- 2015 GUILD Million Dollar Club – INSTITUTE for LUXURY HOME MARKETING®.
- 2015 CLHMS Designation
- 2015 RE/MAX Platinum Club
- 2015 Top 10% MLS® Sales, Edmonton, AB
- 2014 RE/MAX Hall of Fame Award
- 2014 Top 5% MLS® Sales, Edmonton, AB
- 2014 RE/MAX Award of Excellence
- 2014 RE/MAX Platinum Club
- 2013 RE/MAX 100% Club
- 2012 RE/MAX Executive Club
- 2011 RE/MAX River City Newcomer of the Year Award
- 2011 Licensed with Real Estate Council of Alberta ( RECA )